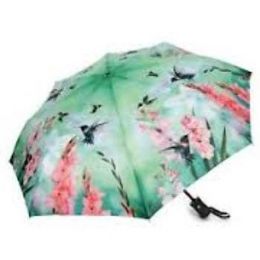 Wholesale FLORAL PRINTED UMBRELLAS
You will receive an assortment of print umbrellas.
This may be other prints such as plaids (not shown).
Opens to approximately 44" arc and 20" tall.
Nice and compact to fit in a purse, glove compartment ect.
Sturdy and handy.
Never be caught in the rain unless you have one of these wholesale discount cheap bulk umbrellas.
Perfect for pharmacies, discount stores, shoe makers, grocery stores and hardware stores.
Case (60 pieces):

$218.40

Unit Price:

$3.64
Secure Online Shopping

Best Wholesale Prices

Professional and Friendly Staff

12+ Years in Business