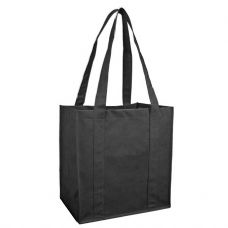 Tote bags are very versatile and nothing can match the convenience of it. These are an excellent option for carrying all personal things and so it can be used for any occasion. These are widely available in various shapes, designs, sizes, styles, colors and all belonging to a range of brands. So, you don't have to carry one boring bag every time.
Large totes, open-top totes, mini totes, canvas totes, cotton totes, zippered totes, leather totes, and much more available in the market. At online stores, you can easily find one to match with your style. You can also customize your own bags as per your wishes. These days, tote bags are widely popular for brand promotion.
The reasons behind the popularity of totes bags in brand promotion include cheap pricing and the effectiveness in generating successful marketing campaigns. Being recyclable, reusable and eco-friendly, the promotional tote bags in bulk have replaced the need of the plastic bags. Though they have many benefits, there are some factors that you should consider while selecting the tote bags for promotion. These include price factor and customization. You should also identify your target audience and pick appropriate style on that basis.