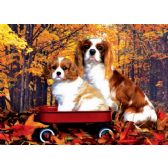 The interior of the house can be decorated in many ways. One best way is using pictures. Pictures have unique ability to personalize a home in more ways than one. By this way, you can share your cherished moments and memories with friends, family and visitors.
There are dozens of different pictures to select from following:
Collage pictures
Digital pictures
Wholesale 3D pictures
You don't have to spend a fortune to decorate your house using picture frames. You can go for discount or wholesale 3d pictures that look just as elegant and classy as expensive ones. Before decorating your house, one thing you should do is to stock up pictures, picture frames and framing supplies. Make sure you get mounting equipment, matte and other items you require so you can do your interior decorating in one fell pounce.
Assess the number of frames you require for the photos you have. Then, decide the style frames you desire in each area of the home. You can also match the style of the frame with the theme of the photograph and also with the decor of the room. By this way, you can also decorate office, bedroom and den.