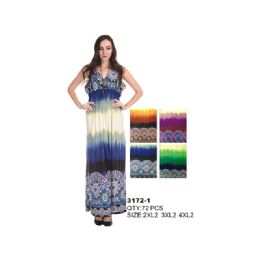 The most waited season of the year, summer is approaching soon. There are a lot of things people look forward to in summer. The most special one is the new fashion trend. Opting for perfect summer dresses will make you feel refreshed for the upcoming months. Women are always on the look for what's hot this summer to make their vacation extra special.
There will be wholesale summer dress to suit everyone, every pocket and every body shape. Revamp your wardrobe this year by buying wholesale summer dresses . It is best to buy online. By browsing internet, you can easily find a range of online shops and malls that sell summer dresses in wholesale.
Buying summer dresses in wholesale will help you to save some money or to get more in the same budget. Whether you are going out for buying some things or at seashore with friends, this ultimate summer-wear can give you trendier look. Sundresses look lovely in colors like yellows, orange, peaches, coral reds, aquamarine greens blues and shades of white. Peach yellow, tones of white and beige are the best colors for sultry summer evenings at the poolside.