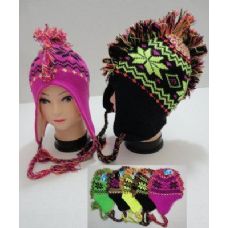 If you want to start a new business, then purchasing hats in wholesale and selling them one by one may be just the right business. Such kinds of business requires low money at start up and at the end, you are able to save a lot as the cost per unit of the hats will be greatly lowered. It offers a steady stream of profit. In both men and women, hats are very popular. For every season, they both wear a hat. These are used for decorative as well as practical reasons.
By wholesale buying of hats from winter hats supplier, you are able to save a lot as you sell hats piece by piece and you can earn per hat you sale. A big advantage of such business is the fact that hats are caps and hats are one of the most commonly used items in brand promotions, providing you the chance to earn all year round. You can also link up with promotional companies.
These companies will make you a hats supplier that such companies will utilize for promotional purposes. Before buying in bulk, you should ask for a sample and check its quality first. It is essential to provide good quality hats to run business for long.