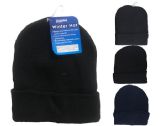 Parents looking for warm winter apparel for their youngsters will actually be amazed at the broad range of kid's winter wear that is available in outlets and stores across the nation. When shopping for quality wholesale winter apparel for young children, you must keep in mind the duration of cold weather season. Winter Hats: Protects the head and ear from the wind and other elements. Wool hats provide the essential warmth that your kid require but tend to annoy your children due to the "itch factor" related with wool clothing.
Scarves: Generally, youngsters do not like scarf and believe that it is something only old people wear! However, to survive in a very cold climate, wearing a scarf is essential and you should do all you can to make sure your child uses one. Always consider the length of the scarf while shopping for kid as it can create a hazard when your kid is getting in and out of vehicles or near machinery.
Snow Boots: Buy a quality pair winter boots from a reputable manufacturer. Purchase boots at least one size larger than your kid's actual size to allow for growth of feet and for the thickness of socks.
Gloves and Mittens: While buying it, focus on ease of cleaning and durability.