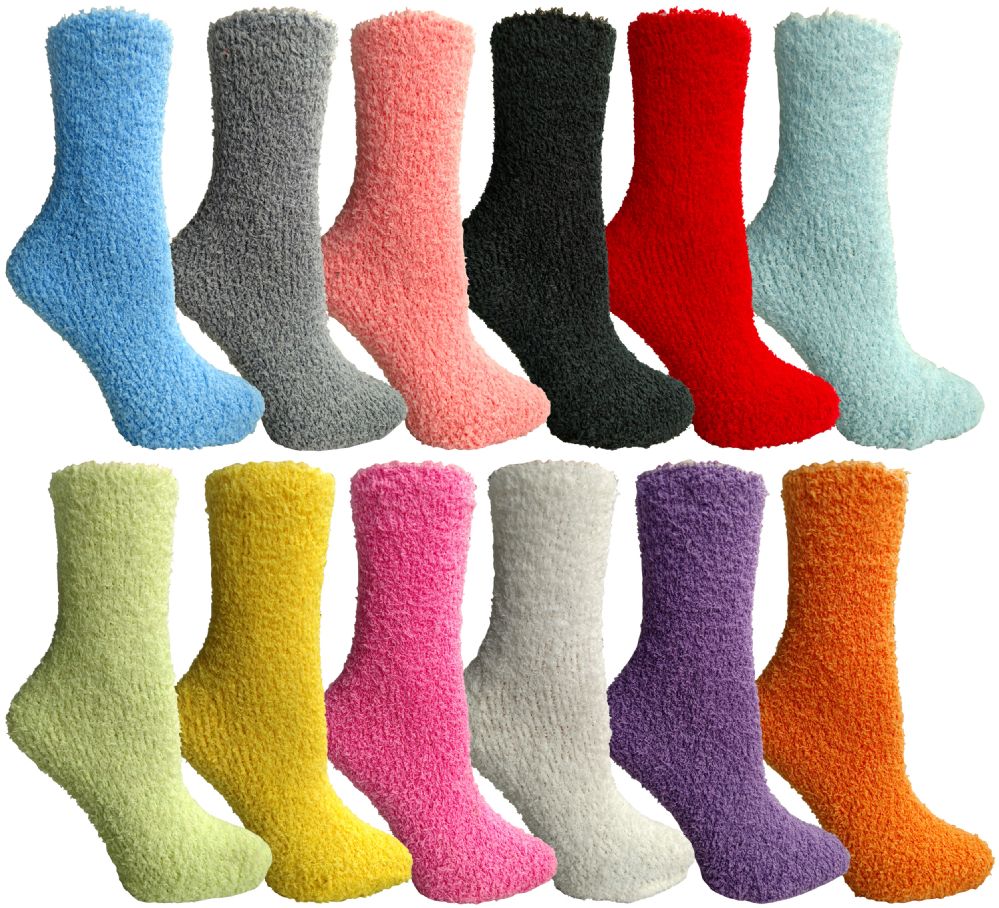 24 Bulk Yacht & Smith Women's Solid Color Gripper Fuzzy Socks Assorted Colors, Size 9-11
BACK ORDER UNTIL 2/15/2021 PRE ORDERS ONLY
Cold weather calls for cozy comfortable socks. What better way to start the season than with a variety of warm fuzzy socks. Made of butter soft polyester and has the perfect amount of stretch.. Great for lounging around the house or walking around the dorm. Try wearing them with your favorite winter boots for extra warmth.
BULK VALUE: Cold floors have met their match with bulk packs of winter fuzzy socks. Never run out socks again when you buy a value pack. Bring them when you go skiing or snowboarding to keep your feet nice and warm. Pack them along for trips and hiking.
NON SLIP GRIPS: Anti-Slip rubber sole protects you slipping , rubber treads helps provide safety with every step. Perfect for use indoors in hospitals and nursing homes , provides maximum traction grip on nearly any surface.
WARM & STRETCHY: Give your feet the softness they deserve with buttery soft fuzzy socks. Wear them as socks or slippers on cold winter days. Stretchy material fits snugly but not too tight so they stay up all day.
THE PERFECT GIFT: What better way to surprise your loved ones than a pack of colorful fuzzy socks. Great for Christmas, Birthdays and Snow days.. Makes a great stocking stuffer that everyone will love
SIZING & CARE: Sock size 9-11 fits
Related products
Case (120 pairs): $150.00

Case (120 pairs): $150.00

Case (120 pairs): $132.00

Case (120 pairs): $220.80

Case (144 pairs): $184.32

Case (120 pairs): $174.00

Case (120 pairs): $165.60

Case (180 pairs): $248.40

Case (180 pairs): $248.40

Case (180 pairs): $248.40

Case (180 pairs): $226.80

Case (180 pairs): $219.60

Case (180 pairs): $248.40

Case (180 pairs): $248.40

Case (180 pairs): $257.40

Case (144 pairs): $158.40